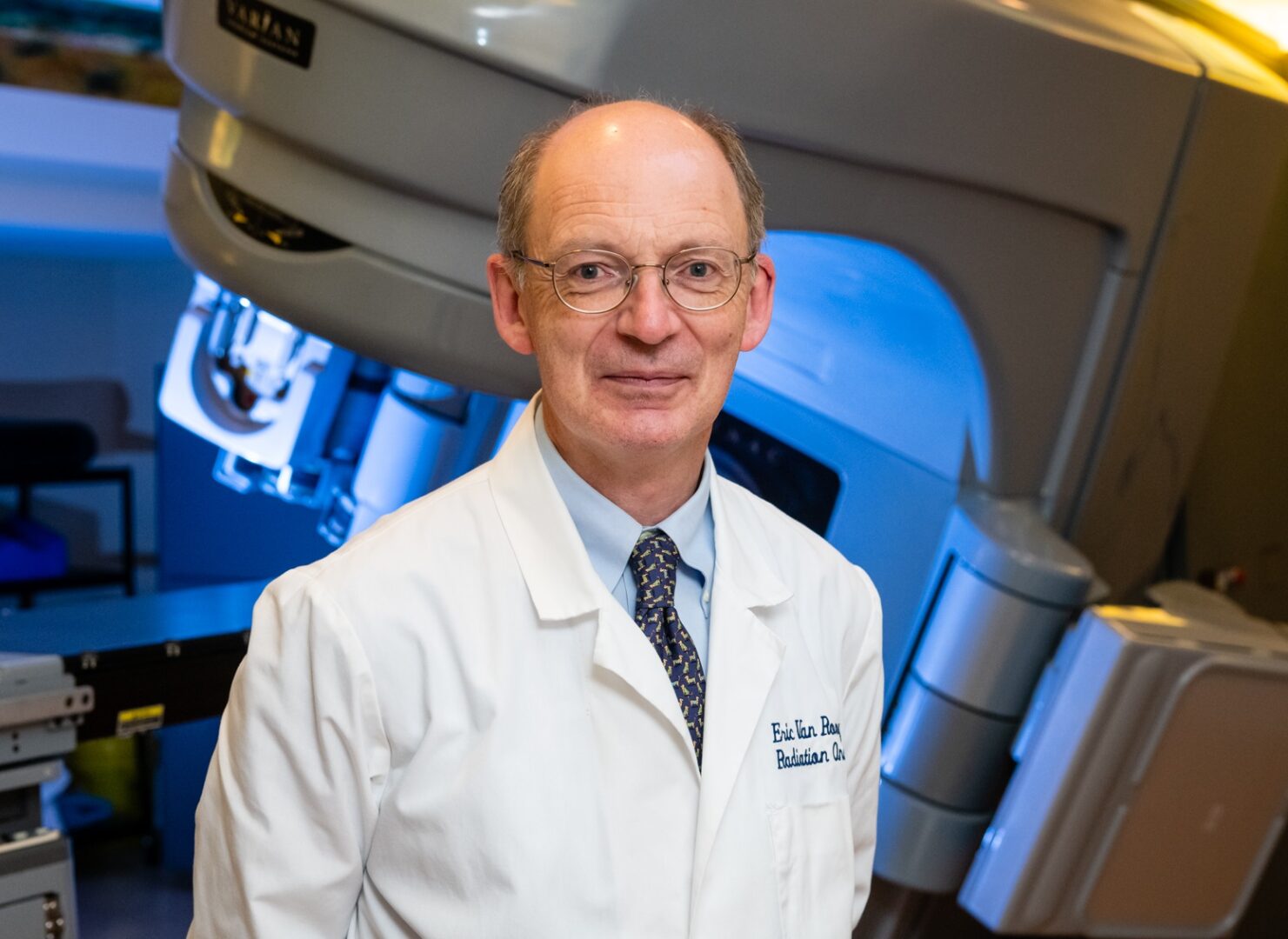 Eric van Rooy M.D.
Office Location: Hartford
Dr. van Rooy earned his undergraduate degree in Biochemistry and Forestry from Syracuse University in 1985. He pursued and obtained in 1989, his doctorate in Medicine at the SUNY-Health Science Center in Syracuse, NY.
Following an internship at the Yale University-New Haven Medical Center, he completed his residency in Radiation Oncology at the SUNY-Health Science Center in Syracuse in 1994, where he was chief resident and an American Cancer Society – Clinical Oncology Fellow. He became Board Certified in Radiation Oncology in 1996.
Having completed his training in Upstate New York, he returned home to Connecticut and joined this practice in 1994. He has been affiliated with St Francis Hospital for more than 25 years and has been the the Medical Director of the Department of Radiation Oncology since 2008. Although he dedicates the majority of his time to the clinical care of oncology patients, his other duties include overseeing the Quality Assurance and Accreditation programs, participating in Multidisciplinary Management conferences, and being on the Advisory Board of the Trinity Breast and GYN Cancer Programs. He is involved in mentoring and teaching medical students and residents.
Areas of Expertise:
Breast Cancer
Gastrointestinal Cancer
Gynecological Cancers
Head and neck Cancer
Lung Cancer
Lymphoma
Palliative care
Intensity Modulated Radiation Therapy (IMRT)
Image Guided Radiation Therapy (IGRT)
 (HDR) Brachytherapy for GYN Cancers
Dr. van Rooy is committed to the delivery of the highest quality of care with advanced and cutting edge technologies. He takes the time to listen to his patients to help them realize the best achievable results. He has been named "Best Doctor" and featured in Connecticut Magazine numerous times.
On a personal level, Dr. van Rooy and his family appreciate and value the outdoors, enjoying hiking, biking and gardening.