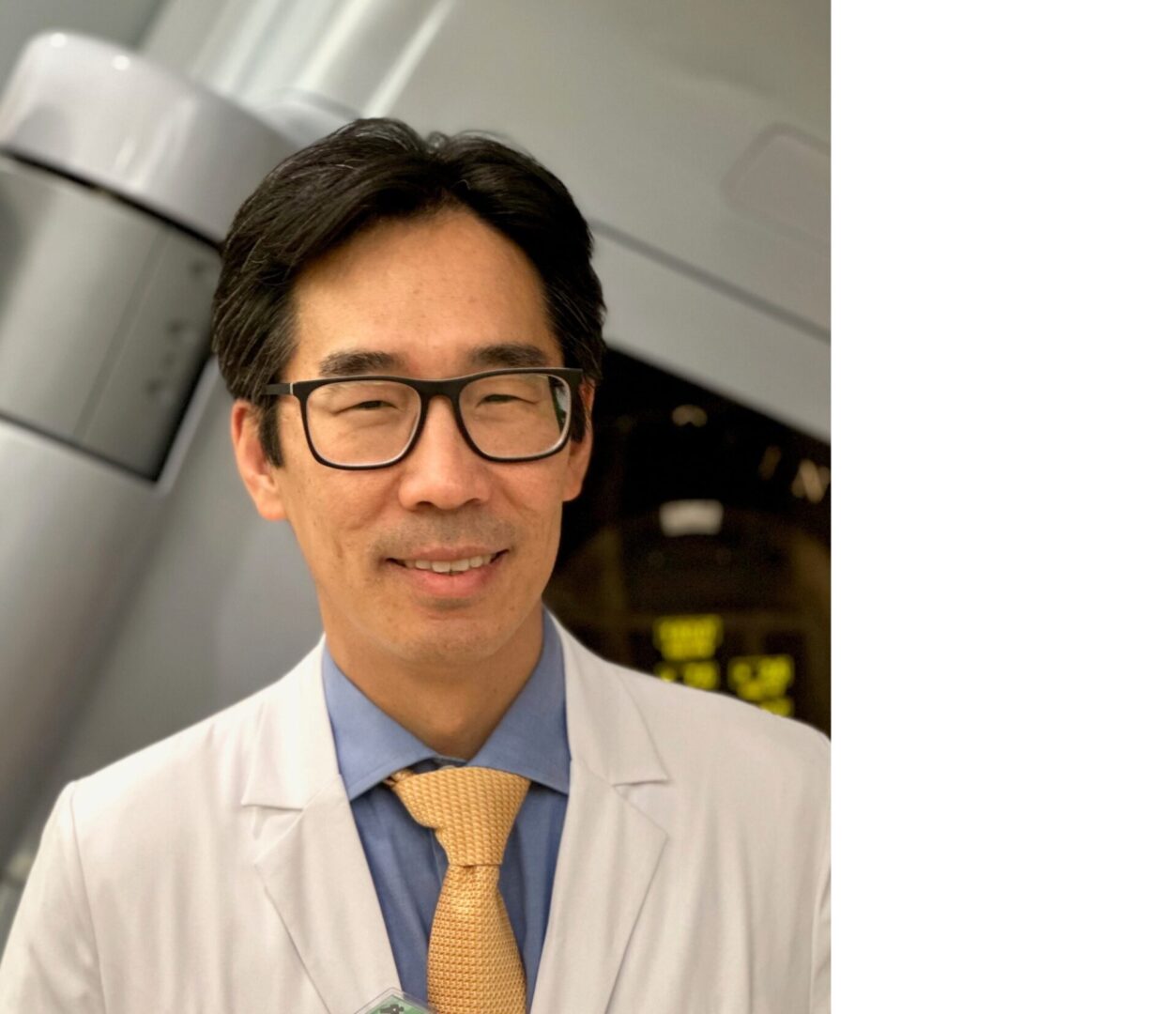 James Yu, M.D.
Office Location: Hartford
Dr. Yu is a board-certified radiation oncologist and former Professor and Executive Vice Chair of Radiation Oncology at the Columbia University Irving Medical Center.  He is also the former Associate Chief Medical Officer for radiation oncology at the Smilow Cancer Hospital and Care Centers, medical director of the Smilow Cancer Hospital radiation oncology clinic, Chief of the Genitourinary Cancers service, associate program director of the residency program, and co-lead of the Gamma knife program at Yale.
Dr. Yu graduated from Yale University with a B.S. in Physics and obtained his medical degree from the University of Michigan Medical School.  After medical school, he completed his internship at California Pacific Medical Center, his radiation oncology training at Yale New Haven Hospital, and joined the Yale faculty in 2009 and rose to full professor by 2019.  During his academic career he has published over 300 manuscripts and co-edited many textbooks.  He has published extensively on the use of radiation therapy for genitourinary, central nervous system, gastrointestinal, thoracic, and breast cancers.  He remains active in National Cancer Institute clinical trials and serves as the radiation oncology co-chair of the Southwest Oncology Group genitourinary cancers committee.  He has served as the Deputy Editor in Chief of the official American Society for Radiation Oncology (ASTRO) journal, Practical Radiation Oncology.  He continues to collaborate with investigators at Yale, participating in clinical trials.
Dr. Yu is currently practices general radiation oncology of adult cancer patients with an emphasis on genitourinary, central nervous system, gastrointestinal, thoracic, and breast cancers.  He is an expert in stereotactic radiosurgery and is dedicated to the treatment of cancer with advanced technology that maximizes outcomes and minimizes side effects. When working with patients to develop their unique treatment plans, Dr. Yu considers not only their individual medical conditions, but also their unique values and treatment goals. 
Dr. Yu is committed to bring the highest quality care and evidence-based radiotherapy to Southeastern New England, Connecticut and the greater Hartford community.
Areas of expertise:
Prostate Cancer
Lung Cancer
Brain Tumors
Esophageal Cancer
Rectal Cancer
Sarcomas
Breast Cancer
Gastrointestinal Cancer
Palliative care
Stereotactic Radiosurgery (SRS)
Stereotactic Body Radiation Therapy (SBRT)
Image Guided Radiation Therapy (IGRT)
Intensity Modulated Radiation Therapy (IMRT)
Outside of work, Dr. Yu enjoys spending time with his family, running, and playing music.