Joseph Colasanto M.D., M.S.
Office Locations: Hartford, Enfield
Dr. Colasanto graduated from South Windsor High School in 1985. He received his Bachelor of Science degree in Physiology and Neurobiology from the University of Connecticut in 1989. Afterwards he worked in research at the University of Connecticut Health Center, designing and testing new pain medications at the cellular level. He then received his Master of Science degree in Physiology and Biophysics from Georgetown in 1993 after which he attended the University of Connecticut School of Medicine and received his M.D. in 1999.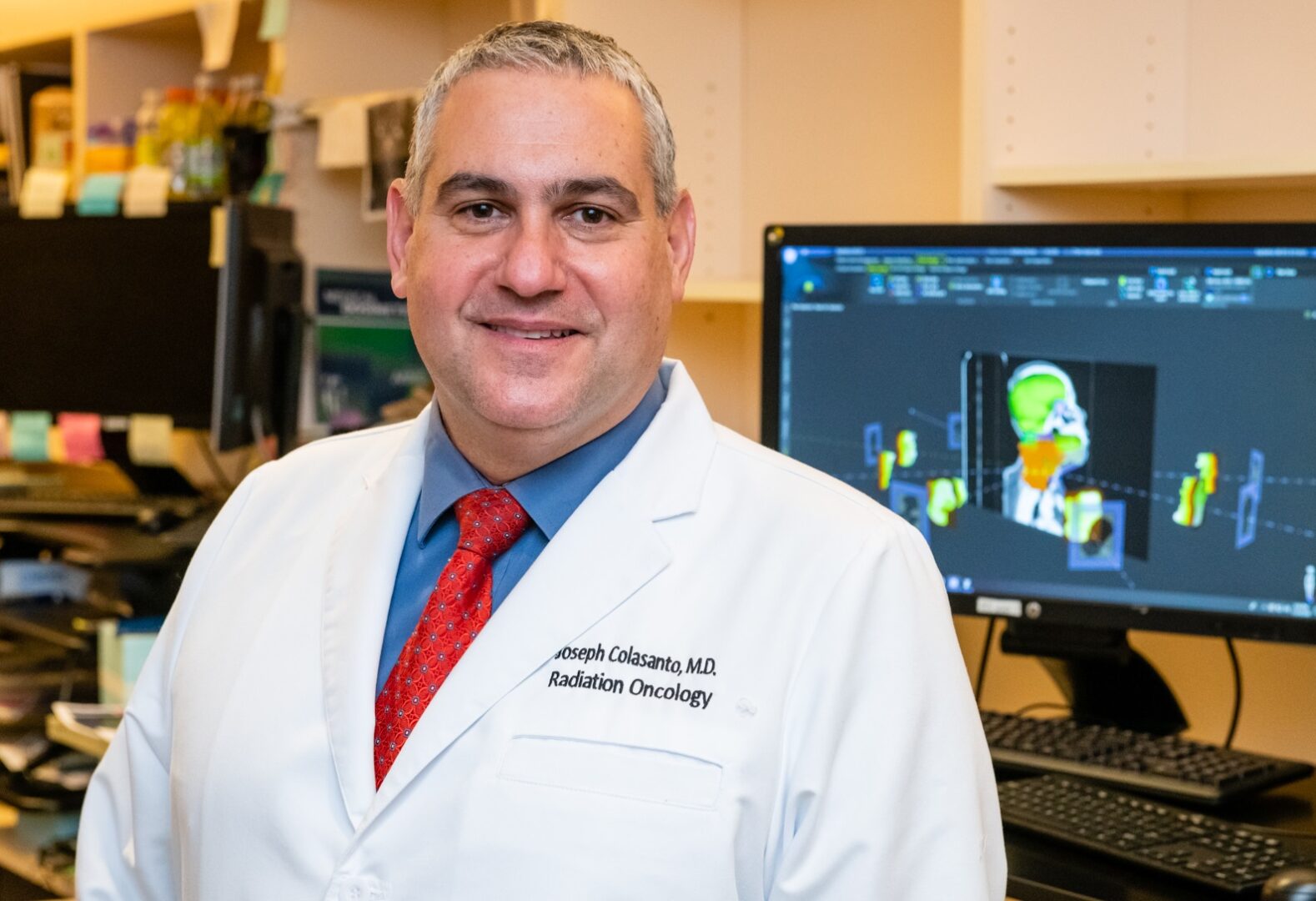 After medical school, he completed his Internship in Medicine at Yale in 2000 and was awarded Intern of the Year. He was also the recipient of a research based award for the American Society of Clinical Oncology (Best of ASCO 2003), and Radiological Society of North America Roentgen Resident - Fellow Research award for 2003.
He completed his residency at Yale in 2004 in the Department of Radiation Oncology. He started an academic career as Assistant Professor a Yale School of Medicine, Department of Therapeutic Radiology. During this time, his focus was treating adult and pediatric cancer patients with a clinical interest in prostate cancer, lung cancer, thyroid cancer, head & neck cancer, and ocular melanoma. He was also involved in teaching medical students & residents, and involved in multiple academic committees and advisory boards.
Dr. Colasanto is a Board Certified Radiation Oncologist who currently practices general radiation oncology of all adult cancer patients, with an emphasis on breast cancer, skin cancer, gastrointestinal cancer, lung cancer, prostate cancer, head & neck cancer and palliative care. Dr. Colasanto is committed to delivering the most advanced radiation techniques to his patients while respecting the non-medical needs of his patients with a kind and comforting approach.
On a personal note, Dr. Colasanto and his family have a love of the outdoors with day hiking in New England and boardgaming.