Richard Shumway M.D.
Office Location: Hartford
Dr. Shumway is a board-certified Radiation Oncologist originally from western Massachusetts who graduated magna cum laude from the University of Massachusetts, Amherst with a B.S. in Microbiology. He then obtained his medical degree at the University of Vermont College of Medicine.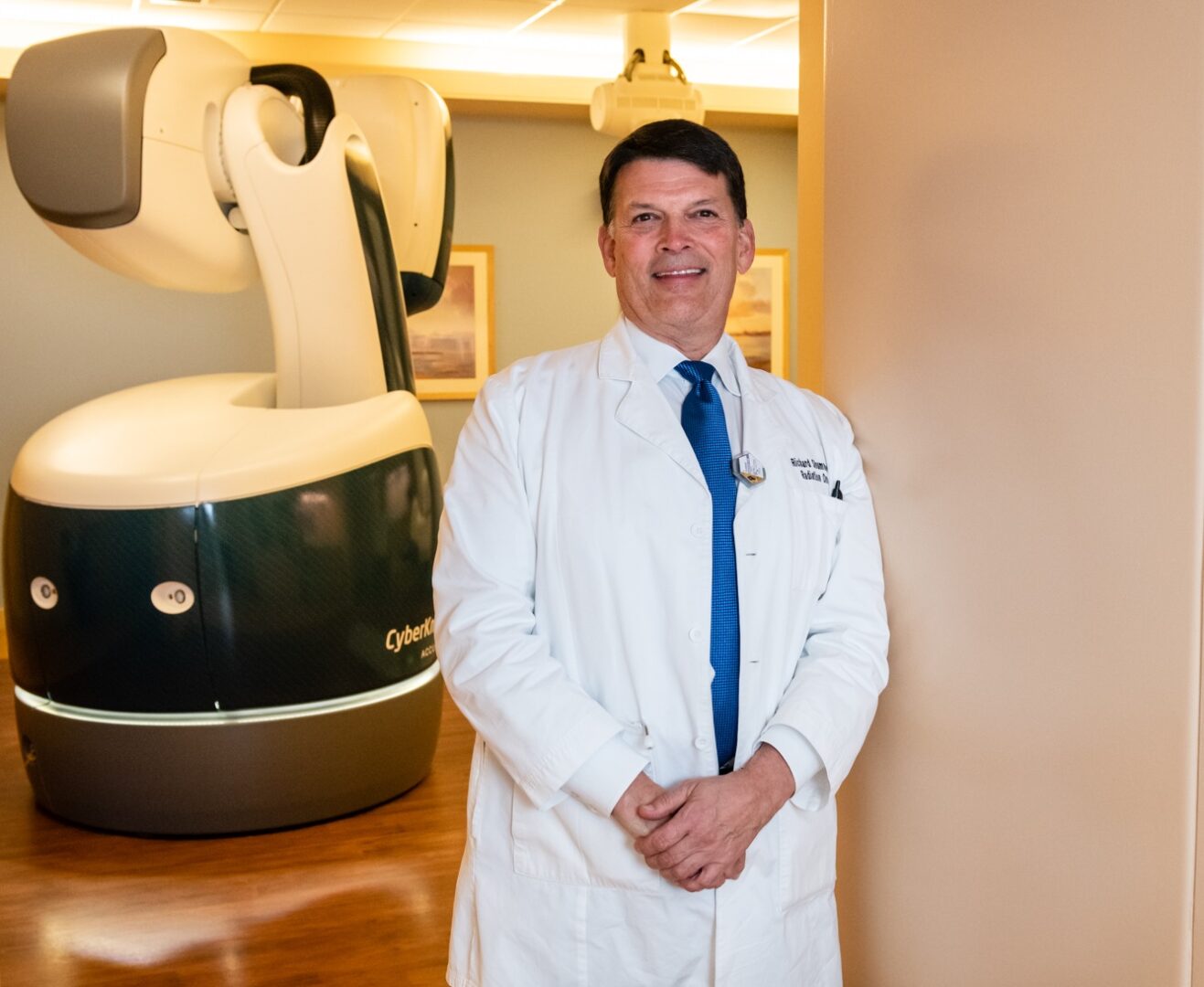 At the conclusion of Dr. Shumway's Internship at the Portsmouth Naval Hospital in Portsmouth, VA, he received specialty training in Radiation Oncology at SUNY Health Science Center in Syracuse, NY where he served as Chief Resident. Following completion of his specialty training, he was then on active duty with the U.S. Navy, serving as a physician in the Radiation Oncology Department at the San Diego Naval Hospital at the rank of Lieutenant Commander. He then returned to his New England roots, and has been practicing Radiation Oncology at Saint Francis Hospital in Hartford, CT since 1991.
Dr Shumway is an original co-founder of Connecticut Radiation Oncology, P.C., the physician group which provides exclusive Radiation Oncology services to Saint Francis Hospital. He helped to pioneer the introduction of new, innovative radiation therapy techniques to the greater Hartford area, including IMRT, IGRT, Stereotactic Radiosurgery, and brachytherapy. He is one of the most experienced physicians in Connecticut to offer brachytherapy (radioactive seed implant) for prostate cancer.
Dr. Shumway is the former Medical Director of Radiation Oncology at Saint Francis Hospital, and has been the Medical Director of the Connecticut CyberKnife Center at Saint Francis since its inception in 2006. He is one the most experienced physicians in the entire Northeast in performing CyberKnife stereotactic radiation for cancers of the lung, prostate, brain, liver and pancreas. He has been named "Top Doc" in the Greater Hartford area and in the State of Connecticut numerous times over the years. He strongly believes in giving his patients as much time as needed to help them through their treatments, as well as emphasizing compassion and understanding.
Areas of Expertise:
Prostate Cancer
Lung Cancer
Brain Tumors
Esophageal Cancer
Rectal Cancer
Sarcomas
Stereotactic Radiosurgery (SRS)
Stereotactic Body Radiation Therapy (SBRT)
Image Guided Radiation Therapy (IGRT)
Intensity Modulated Radiation Therapy (IMRT)
Prostate Brachytherapy (Radioactive "seeds")
Outside of work, Dr Shumway enjoys playing tennis, vegetable gardening, as well as travelling, hiking and exploring new destinations around the globe with his wife.