CyberKnife Treatment for CT Patients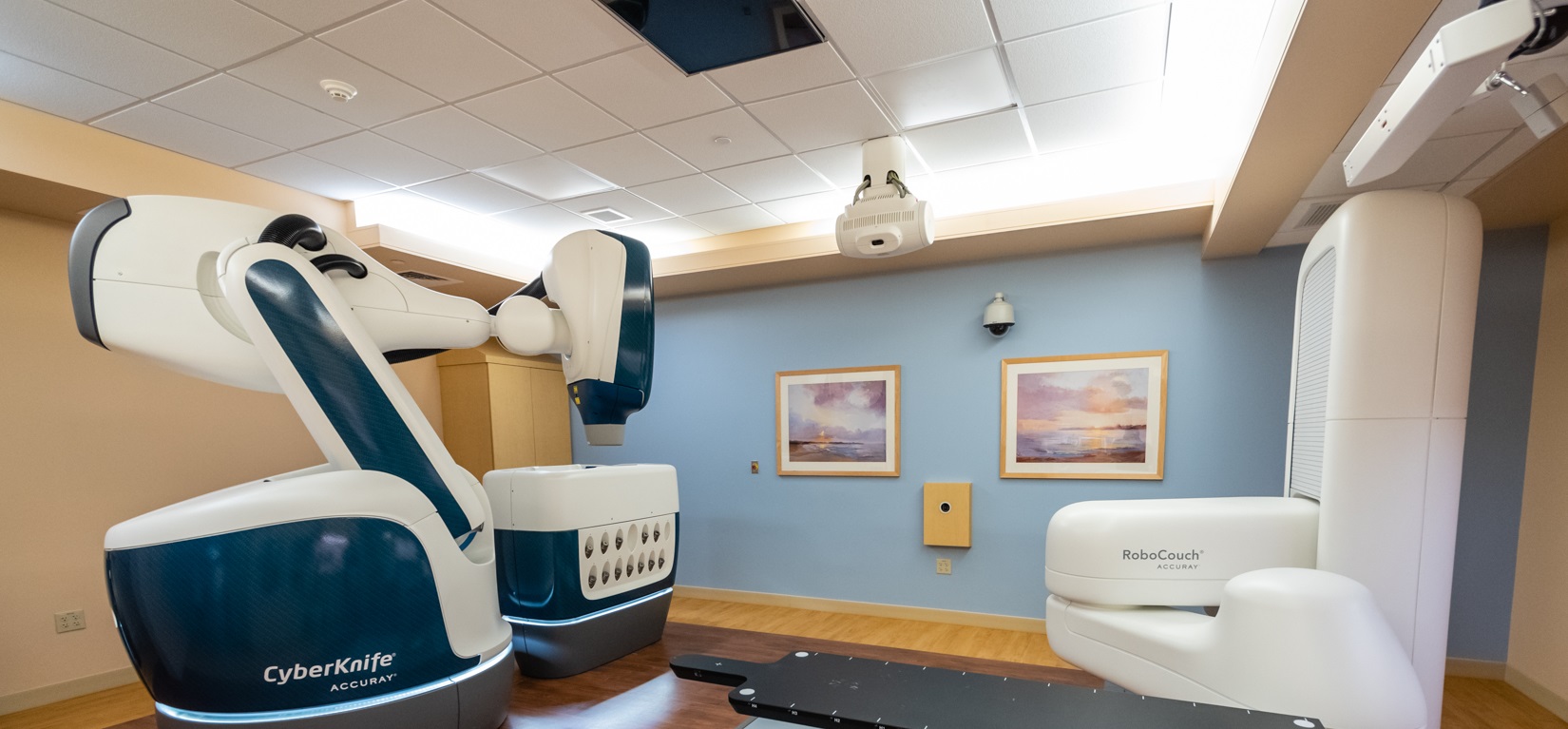 We know that being diagnosed with cancer can be stressful. The physicians of Connecticut Radiation Oncology are here to help. We are the exclusive physician group to offer non-invasive CyberKnife treatment in CT.
How Does CyberKnife Work?
CyberKnife is simply a robotic machine that delivers precise and focused radiation to any part of the body. Despite its name, it involves no incisions, cuts, or surgery of any type.
What Are the Benefits of CyberKnife?
CyberKnife is the next stage in radiation therapy. It provides its patients:
Fewer side effects: Many patients experience no or little side effects, unlike with traditional radiation.
No downtime: The procedure does not require any anesthesia, and patients are ready to resume their day-to-day activities as soon as the procedure is over.
Shorter treatment time: Instead of several weeks of radiation, CyberKnife treatment is completed within just one to two weeks, in only one to five sessions.
Varied treatment possibilities: With its ability to treat anywhere in the body, it can be used for treatment of prostate, liver, pancreatic, brain, lung or spine cancers, as well as to treat trigeminal neuralgia.
If you want to learn more about how CyberKnife treatment might work for you, arrange for a consultation today.
Connecticut Radiation Oncology, P.C., is the exclusive physician provider of CyberKnife treatment in CT. Since 2006, we have performed thousands of treatments. Additionally, we offer comprehensive simulator planning to ensure that we have the best and most accurate plan for your CyberKnife treatment.
Please call us at (860) 714-4764 to learn more about this procedure and our process, as well as to schedule your consultation or ask about any questions or concerns you may have. We look forward to helping you with your cancer treatment needs!
Read more about the CyberKnife at https://www.trinityhealthofne.org/location/radiation-oncology-at-saint-francis-hospital and at www.cyberknife.com
Conditions Treated with CyberKnife
Brain Tumors/Brain Metastases