Lung cancer is the second most common cancer in men and women in the United States. The treatment of lung cancer has been rapidly evolving over the last decade. Our physicians offer a variety of highly targeted treatment options. 4D CT treatment planning is a technology that can track the movement of your cancer as you breath to precisely target the cancer while minimizing radiation exposure to your healthy lung and other surrounding organs.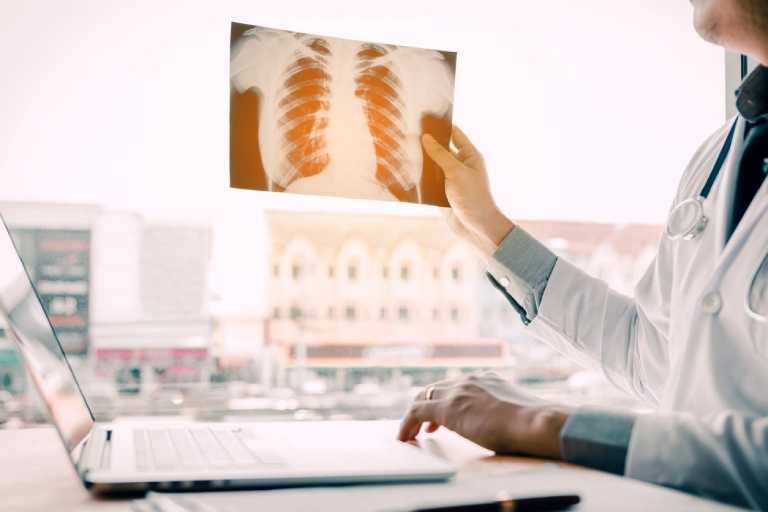 Our physicians pioneered the use of CyberKnife stereotactic body radiation therapy (SBRT) in Connecticut. We have been using this breakthrough technology since 2006. It is an innovative form of intense focused radiation which can safely and effectively treat lung cancer in just 4 or 5 treatments over 1-2 weeks, with little, if any side effects.  We work closely with Thoracic Surgeons, Pulmonary Physicians and Medical Oncologists to plan and customize care for each patient to provide the best treatment possible.
Radiation Treatment Options for
Lung Cancer
Stage 1: CyberKnife Stereotactic Body Radiation Therapy (SBRT): 4-5 treatments over 1-2 weeks

Stages 2-3: Daily 3-D Conformal or Intensity Modulated Radiation Therapy (IMRT) radiation, 5 days per week over 6 weeks, often combined with chemotherapy and/or Immunotherapy after chemotherapy.